Science Museum trip - Year 4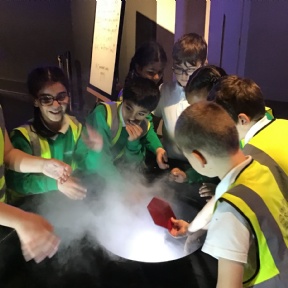 Sound and electricity learning...
All of Year 4 have visited the Science Museum linked to sound and electricity learning. The pupils enjoyed a range of hands-on activities and live demonstrations. In the afternoon, they attended a live electricity show where they learnt about insulators and conductors. Following their trip, a member of the public phoned the school to congratulate the children on their excellent behaviour and manners. Well done Year 4. You are a credit to our school..