Year 4 Trip to Forty Hall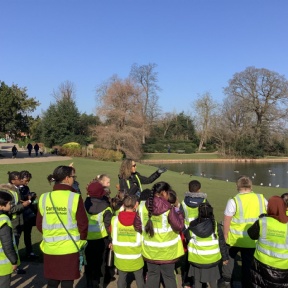 Year 4 had the opportunity to visit Forty Hall this week to support their learning of the Geography topic, Grand Designs: Buildings that made London.
Year 4 were also able to form connections to their Science unit, Living Things, and their habitats as they identified the environment as home to many species!
Both pupils and adults were very excited to visit Forty Hall and explore the building in its entirety.
"The home of Forty Hall is huge!" - Mohamed
"It was interesting to what different things Sir Nicholas used compared to now." - Thomas
"It was fascinating to see inside of the the Forty Hall house!" - Sobhan
"The gardens at Forty Hall were beautiful especially as it is nearly Spring." - Elizabeth