Remembrance - Armistice Day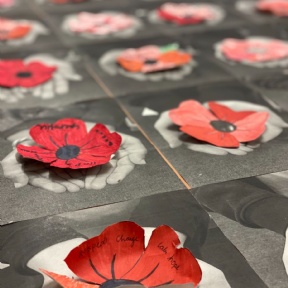 Across the school this week, we have shared with the children the reasons why we take part in Armistice Day every year.
In Year 5, we looked at the work of the British Legion and how people remember and take time to reflect in different parts of the world - from Barbados and Ghana to Australia. We took part in the two minutes silence at 11am by observing the BBC coverage at The Cenotaph in London, England. Later, we created the artwork you can see in the images we have shared with you where we chose words to reflect on our hopes for the future and our thanks to the many people who have taken part in wars over the years.