UK Parliament Week - Visit from Feryal Clark, MP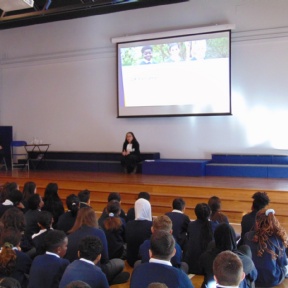 This week, Year 6 (along with schools across the country) have been celebrating UK Parliament Week.
The children learned about how Parliament works, the role of the Government and the opposition and how laws are made. We also had our own debate over a proposed fictional Bill to ban parents from driving their children to school!
UK Parliament Week ended with a guest speaker of Feryal Clark, MP for Enfield North. Ms Clark spoke to the children about her role as an MP, some of the challenges for Enfield North and her passions as an MP. She also met with our School Parliament and was able to share some of her experiences while taking further questions.
"It was great having Feryal Clark visit us for UK Parliament Week. Having a real politician talk to us about their job made politics seem very real for us." Rebecca
"I really enjoyed UK Parliament Week but Feryal Clark's visit was my favourite part of the week. It was great having someone from a role that we have been learning about because it built on our learning throughout the week and our History topic of Power to the People." Abdu
"It was a great opportunity to be able to ask Feryal Clark questions in assembly. She seemed really interested in our questions and impressed by how much we knew about Parliament!" Zara