Learning outdoors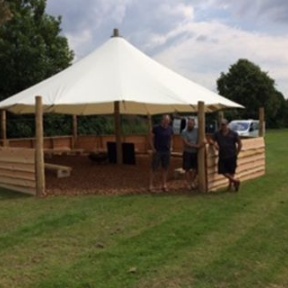 Our new outdoor classroom
Last week, Andy and his team from 'School Outdoor Learning' were busy constructing our new outdoor classroom on the field. This was due to happen during the holidays but, luckily for us, they were able to come a little earlier than expected.
We plan to look for every opportunity to take our learning outside from now on and make full use of our amazing school grounds. The outdoor classroom is a fantastic space for the pupils as a base for their outdoor lessons.
The pictures show the stages of construction and the finished structure.