Update - food parcels and vouchers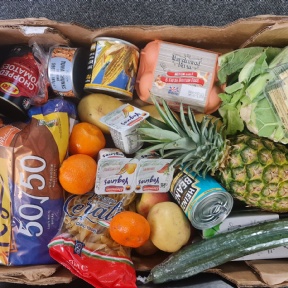 We know nationally there has been criticism of the food parcels being provided for those pupils entitled to free school meals.
However we would like to thank our caterers, The Pantry, for their commitment to providing our pupils with healthy and generous parcels. The food for 5 days has contained enough food to make much more than 5 lunches and have contained a good combination of fresh fruit, vegetables, bread, dairy produce and non-perishable items such as canned tomatoes and beans. The Pantry were working hard to further improve the parcels, but the Government recently announced that supermarket vouchers would take over from week commencing 18 January 2021. Our school office staff have worked hard to organise the vouchers.
Next week Felix bags of free food will be available to collect from the playground on Wednesdays from 1pm-2pm. Lynda Hannaford will be sending out more information about this.